Flowers of Hawaiʻi (PRE-ORDER)
by Lee Cataluna
Pre-order to be mailed out at the end of October 2022! Lee Cataluna's new book brings Hawai'i life from the stage to the page. Flowers of Hawai'i includes the title play and three others (Aloha Attire, The Great Kaua'i Train Robbery, and Uncle's Regularly Scheduled Garage Party is Cancelled Tonight)
Description
"Lee Cataluna's new book brings Hawai'i life from the stage to the page."
FLOWERS OF HAWAI'I (Bamboo Ridge: Journal of Hawai'i Literature and Arts, Issue #121) features scripts and photos from four plays written and produced in the last dozen years that capture various aspects of Hawai'i life and culture infused with Cataluna's unique brand of humor and style.
"These four collected plays also illustrate some of the power of the body of Lee Cataluna's work from their commonalities: authentic language, strong memorable characters, effective plots, and strong narrative," writes actor, director, and theatre educator John H.Y. Wat in his introduction which provides context and analysis for each play. Cataluna's further introductory notes give readers insights into the inspirations for each play as well as some background and production history.
Details
| | |
| --- | --- |
| Author | |
| ISBN-13 | 978-1-943756-07-0 |
| Year Published | |
| Format | |
| Language | |
| Number of Pages | 295 |
| Weight | 14.0 oz |
| Dimensions | 9.2 × 6.2 × 0.8 in |
About the Author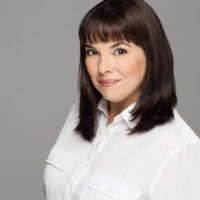 LEE CATALUNA was born on Maui to a Part-Hawaiian father and a Portuguese mother. She has a Master of Fine Arts in Creative Writing from University of California, Riverside. After college in California, she came home to Hawai'i to start a career in journalism. Her work for theater includes commissions from La Jolla Playhouse (What the Stars See at Night); Oregon Shakespeare Festival (Ipu); Arena Stage (Emma Riot); and San Francisco Playhouse (Sons of Maui). Her script Funeral Attire won the Von Marie Atchley Excellence in Playwriting Award from Native Voices at the Autry. Her play Heart Strings received a ReImagine: New Plays in TYA (Theatre for Young Audiences) grant and was developed at Atlantic Theater Company, New York City. Her play Home of the Brave is produced in schools around the country. Her books include Folks You Meet in Longs and Three Years on Doreen's Sofa, both published by Bamboo Ridge Press, and Ordinary 'Ohana, published by Bess Press. She also has a piece published in the Dramatic Publishing anthology I Have a Story: Plays from an Extraordinary Year.
Related products