As part of our ongoing project to preserve more than four decades of local literature, we have begun digitizing our earliest publications to archive and make out-of-print work freely accessible to the public. We have already scanned ten of our previous issues and they are currently available for reading or downloading via the Kapiʻolani Community College online repository.
To learn more about the origination of our archive and the physical evolution of Bamboo Ridge books read Afterword: A Bamboo Ridge Press Legacy, Preserving Bamboo Ridge part of a presentation speech given by Wing Tek Lum celebrating our new online archive and saved there for posterity.
"Bamboo Ridge Press has indeed tried to live up to its mission statement… And now through the partnership with the Hawai'i Council for the Humanities and Kapi'olani Community College, we are making these works more readily available in this new digital repository."
"A few years ago, Wing Tek, in all his seriousness, came up to me and said Bamboo Ridge was no longer going to publish Hilo Rains and Tsunami Years, so I felt very sad because it was as if my books would disappear, never to be read again. With this digitization of my books, however, they have been resurrected, accessible in perpetuity.
It will be wonderful for me in working with students and teachers moving forward. I anticipate the students will be so much more prepared due to the stories and poems being accessible [online]…"
From a speech given by Juliet S. Kono for the Bamboo Ridge Digital Archive Reception. Access archive file here.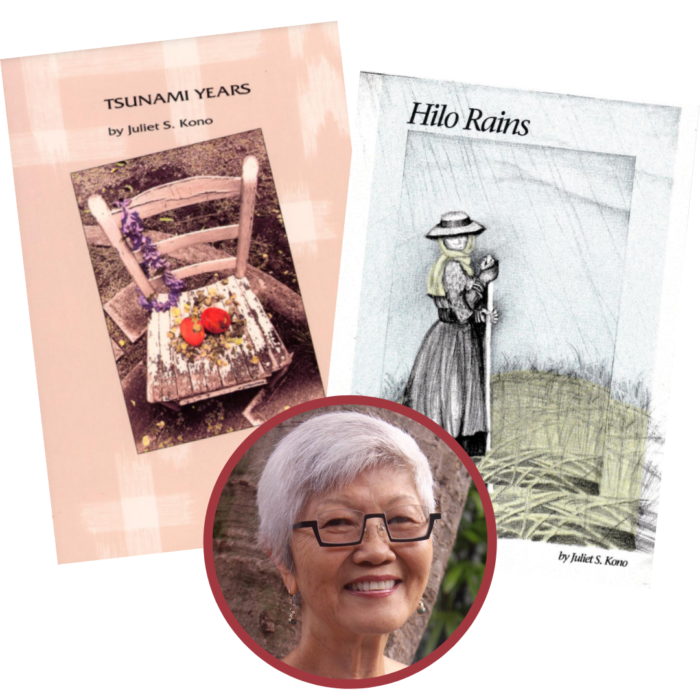 We have many more books to safeguard for future generations.
If you'd like to make a small donation to help support our preservation efforts, your kōkua would go a long way and be greatly appreciated. Your donations are tax-deductible.
Please visit this space again in the future as we will have more great content featuring our archives and be sure to sign-up for our eNewsletter or follow us on social media for the latest BR news.