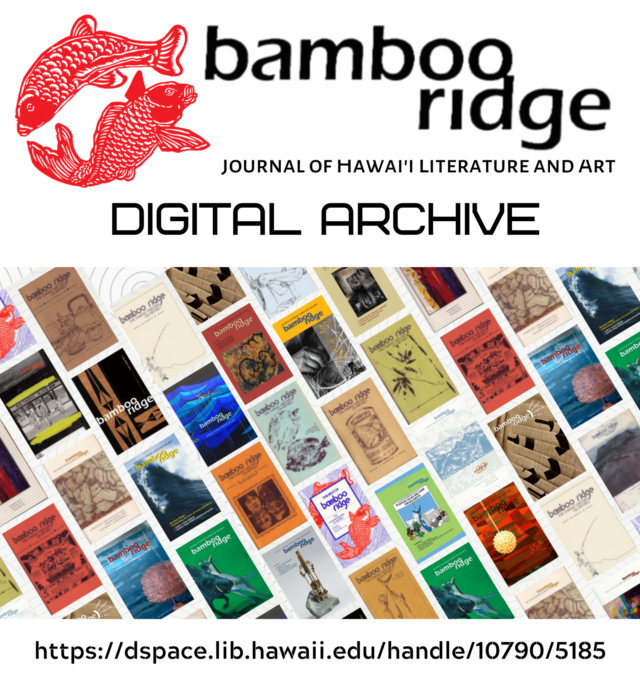 As part of our ongoing project to preserve more than four decades of local literature, we have begun digitizing our earliest publications to archive and make out-of-print work freely accessible to the public. We have already scanned five of our previous issues and they are currently available for reading or downloading via the Kapiʻolani Community College online repository.
If you'd like to make a small donation to our preservation fund, your kōkua would go a long way and be greatly appreciated. We have many more books to safeguard for future generations.
Please visit this space again in the future as we will have more great content featuring our archives and be sure to sign-up for our eNewsletter or follow us on social media for the latest BR news.