EVENTS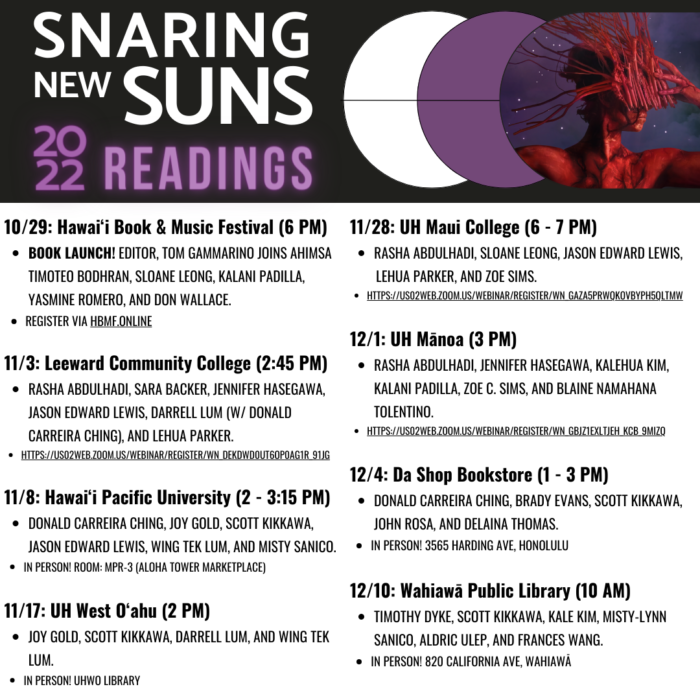 There are a whole lot of readings and events scheduled to celebrate this new collection! Click the button below to visit the events page where you'll find more info and hyperlinks to register for Zoom access to the live virtual webinars.
Event Page for Snaring New Suns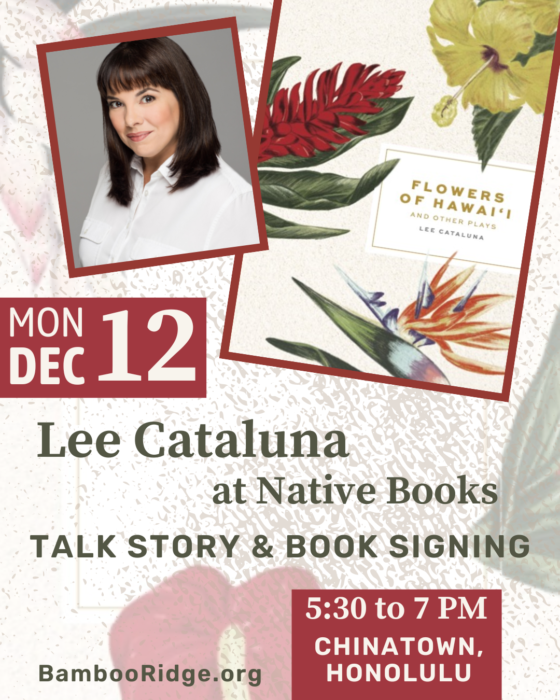 Lee Cataluna always puts on a good show, whether it's a stage play or a reading of her latest book! The last in-person event was so well attended we decided to have another talk story and book signing at Native Books in Chinatown, Honolulu.
Monday, December 12 at 5:30 PM! This event is free and open to the public.