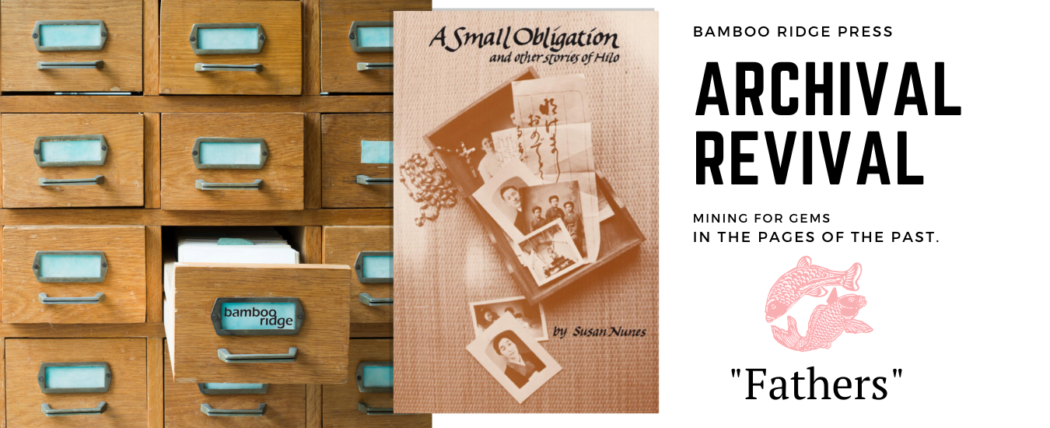 This weekend is Father's Day and in celebration, we went looking through the Bamboo Ridge Digital Archive in the UH Repository to find the perfect literary tribute. For all the Dads who mend the scrapes and pick us up when we fall, here's a short piece from A Small Obligation and Other Stories of Hilo by Susan Nunes. The book is available to read and download in the archive for free.
Fathers 
On a rainy Saturday morning Sara walked into the kitchen with blood all over the front of her pink flannel nightie. "I fell on the milk bottle," she cried, holding up her skinny arm. Liz and I stared at the neat V in her forearm. It gaped back at us, spewing blood over a tongue-like flap. Blood dripped down her nightie, soaked her bunny rabbit slippers, pooled on the floor. But we didn't scream. Only Sara screamed. "Make it stop!" Mother dropped the spatula into the pan, spattering the front of her white terry cloth robe with hot grease. "Oh my god!" she cried and averted her face. The eggs kept right on frying. Daddy stood up from the table, took three determined steps, swooped Sara into his arms, carried her to the sink, and wrapped a dish towel around her arm. "Call the hospital," he said to Mother. He held Sara tightly. "You're too little to carry milk bottles," he said. Then he kissed her.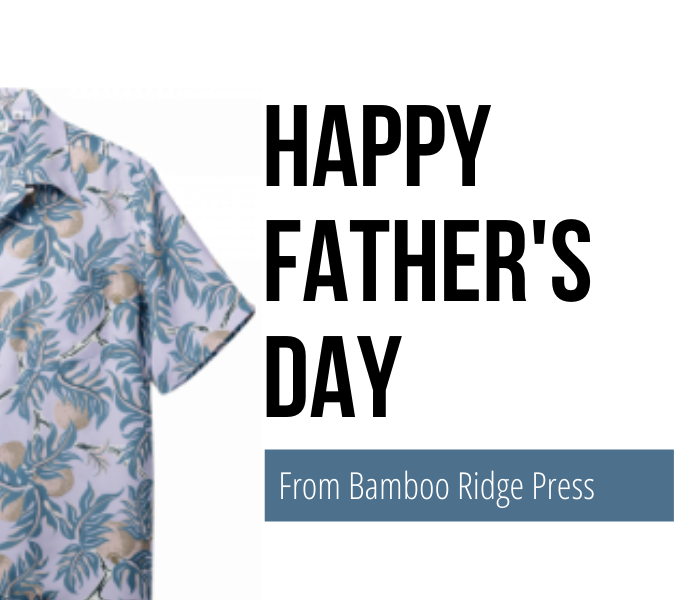 If you'd like to support our efforts in digitizing more of our books and making them available free to the public, please consider making a donation to Bamboo Ridge Press.
For more great books with stories or poems about fathers and family, see these suggestions in our bookstore: