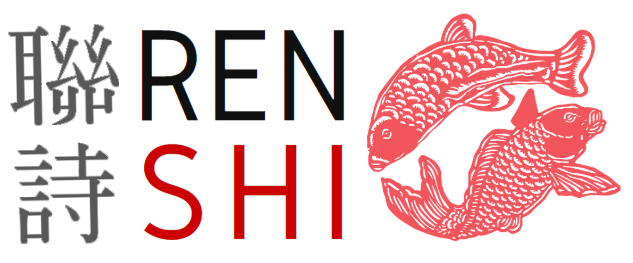 Renshi, linked poetry, is an important part of our Bamboo Ridge identity. Our four renshi poets (Ann Inoshita, Juliet S. Kono, Christy Passion, and Jean Yamasaki Toyama) have collaborated on two books of poetry and have hosted numerous workshops across the islands and in major cities on the Continent. They are always encouraging others to explore renshi and excited about fostering new cooperative poetry projects.
In challenging times like these, renshi is an ideal medium for collecting individual expressions of our shared experiences. And so, with our fearless coach Jean Toyama at the helm to inspire us, we began a new renshi project based on daily life in Hawai'i during COVID-19. Instead of a collection of linear linked poetry, the "linking" for this project is more organic, branching out or branching in as people are inspired by the closing words and phrases of each other's poems.
We've never used the Padlet platform before so it's a bit of an experiment but the results so far have been entertaining, thought provoking, and heartening. You can visit our Pandemic Renshi page here, or scroll through the poems in the box below.
For more of what we're doing during the pandemic check out our video series Bamboo Ridge at Home for readings and greetings from BR authors.
Renshi books from the Bamboo Ridge Press Bookstore: