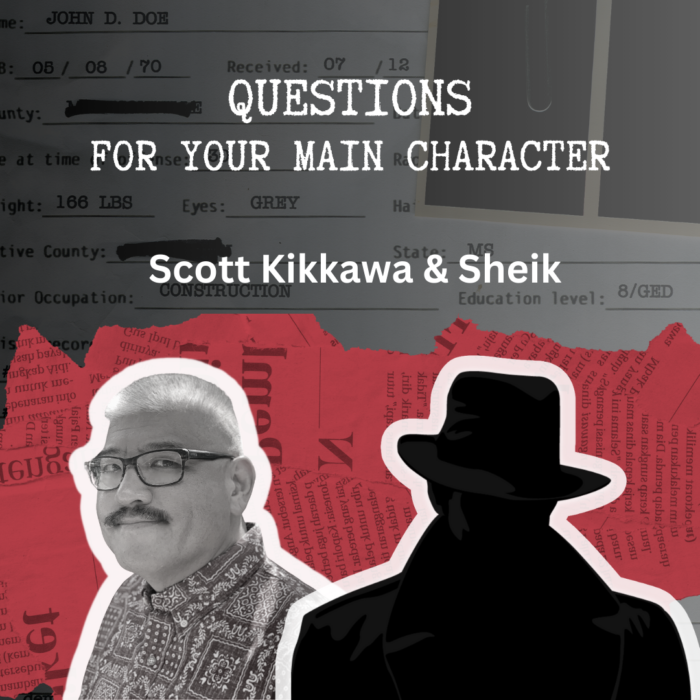 Scott Kikkawa answers some crucial questions for his memorable main character.
Stakes are high in Kikkawa's novels. Life or death. Nothing is immaterial. Except these questions. Here's the half-scoops on Nisei Homicide Detective Sergeant Francis "Sheik" Yoshikawa!
If Sheik were a fish, found in Hawai'i waters, what kind of fish would he be and why?
Uhu. Eating coral, like police work, is a hard existence, but some fish—and folks—don't have a choice.
What would be Sheik's favorite shave ice flavor? Favorite crack seed? Favorite dim sum?
Shave ice: Any flavor with azuki beans. Shave ice, like people, are all the same—pretty colors hiding something dark and heavy.
Crack seed: Lemon peel. It's what life really tastes like—an initial hint of sweetness before a bitter punch in the mouth that never really goes away.
Dim sum: Spare ribs. Just cut to the chase and get to the meat of it.
What are Sheik's recommendations for places to go (or not go) in 1950s Honolulu? Favorite beach?
Restaurant recommendation: Canlis. Nothing beats a pretty girl in a kimono coming at you with a steak and a martini.
Restaurant to avoid: The Kau Kau Korner. How the hell can a round building next to a glorified drainage ditch really be the "Crossroads of the Pacific?"
Favorite beach: They're all nice until a corpse washes up on one or gets buried under the sand. Then it's just another workspace.
Char Siu (May 2023) is the third novel in Scott Kikkawa's popular Hawaiʻi Noir series. Check out our event page for the latest readings and launch events.
Find the whole mystery series here in our bookstore or at SPD books.